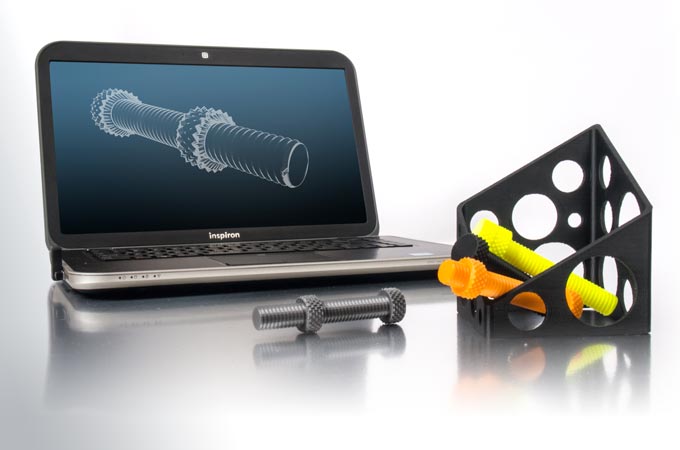 In this class you will learn the basic 3D printing procedures, necessary for proper and safe printing. It will enable you to start making your first simple 3D objects. After the course, we recommend that you try 3D printing on your own – we'll be there to provide assistance should you need it. With further exercise you will be able to create more complex 3D prints. We offer distinct classes for each of our printers (UP Plus 2, Ultimaker 2 and Form 1+)
3 Delta Studio provides private one on one instruction, customized to suit your project needs and ideas.
Complete beginners
Learn the basic 3D printing procedures, from set up of the printer to designing. With our expert instructors, you can learn quickly with guided one on one instruction and hands-on experience. You will have the chance to receive personalized help, advice and training. We ensure that you understand the proper steps for safe printing and feel comfortable designing and making a simple 3D printed object.
Examples of objects made at this level:
Basic solid shapes
Vessels (planters, pen holders)
Type (word)
Intermediate
At this level we can further expand on the designing tools for 3D printing – making objects that are more complicated, larger and/or have more detail. With direct guidance from our expert instructors, we will answer all your questions, offer advice for designing and further technical help. With this one on one class, you will be able to independently design and print a more intricate object. Perfect for those with an art and/or design project in mind.
Examples of objects made at this level:
Jewellery
longer type (phrases)
Advanced
We offer more experimental and advanced instruction in this one on one structure. Building upon previous 3D printed projects, together we can problem solve and provide solutions for a more complex project. This is perfect for those looking to integrate other mediums such as electronics, sculpture, moveable parts, practical objects and design solutions.
Examples of objects made at this level:
Mechanical hardware (movable chains, bolts, nuts, connectors)
electronic housing (Arduino enclosures, LED housing)
Distinct level classes are offered for each 3D printer